Caller Id for your email. Easily identify:
Companies in your inbox
Invoices to pay (Paypal, Venmo, etc)
Inter-office emails
Purchase Orders
Personal contacts

Integrated into Gmail No extra software!

Email Sender Icons visually associates an official company logo (favicon) to someone who sends you an email, without having to open the email itself. It's like 'caller id' for your email.
Fully Integrated With Gmail
Email Sender Icons by cloudHQ is fully integrated with your Gmail inbox. You don't have to download anything to your hard drive. Everything works directly within Gmail.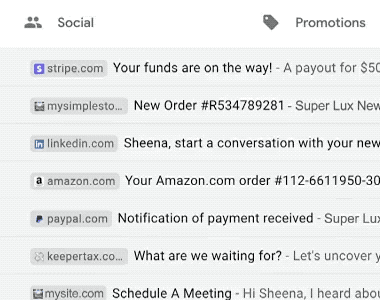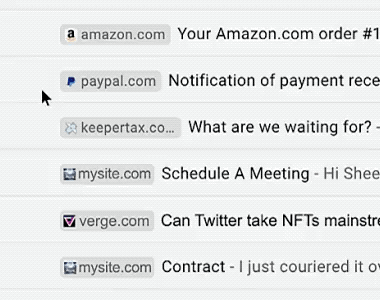 Identify Companies in Your Inbox
Don't wonder which company is emailing you anymore. If the email sender icon isn't immediately recognizable, simply click on the company logo to immediately visit their web page.
Identify Inter-Office Communication
By using Email Sender Icons, you'll be able to visually see which company is emailing you. If it's your own company, you'll know that's an inter-office communication and you may want to pay special attention to that email.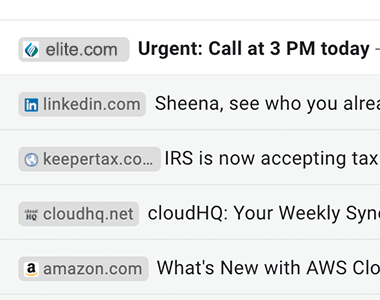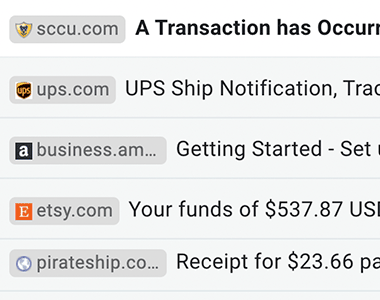 Identify Invoices and Bills
When you get an email from Venmo, Paypal, your bank, you'll be able to immediately see that in your inbox without having to even open the email itself.
Near Universal 5-Star Ratings
Email Sender Icons by cloudHQ has almost universal 5-Star ratings from users who've downloaded it in Chrome..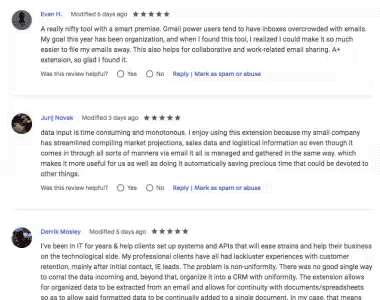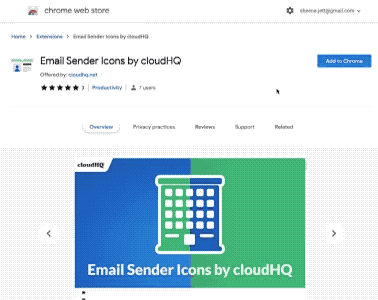 Installs in Seconds
You can install Email Sender Icons by cloudHQ from the Chrome Web Store in seconds. Once installed, the app will seamlessly integrate into your Gmail or Google Workspace email account.
---
Who can benefit from Email Sender Icons?
Executives
Executives have very little time to waste sorting through their inbox. If a large company emails them and they don't respond in a timely manner, that could be a detrimental loss of opportunity.


Sales Professionals
Identifying who has more purchasing power will help you triage who to respond to first in your email inbox. Sales professionals will greatly benefit from understanding how to focus their time best.
Customer Service Representatives
If you're in customer service or techical support, you know you need to support larger companies first before individuals so that you don't cause your company to lose out on a larger contract.


Human Resources and Recruiterss
Human Resource and recruiters will want to divvy up their time between talking to candidates and agencies. Without even opening any emails, this app will identify individual candidates immediately.
Lawyers
Depending on the kind of law you practice with, you may wish to focus on individuals or you may want to focus on emails from large corporations. Further, you'll be able to identify emails from Clio, billing confirmations, and more.


Employees
It's really helpful to pay attention to inter-office communications so that you can respond to them in a timely manner. It's especially helpful if your inter-office email is urgently notifying you of something important, like a last minute meeting where you're supposed to present a report to management. Paying special attention to inter-office communication is just good common sense.